Wine,
Hearty Platters & Co
There's nothing more relaxing than sitting back and relaxing with a glass of our excellent wine whilst enjoying the UNESCO World Heritage listed Wachau Valley. Grüner Veltliner, Riesling, Muscatel, Zweigelt and many more thrive on the wine terraces here. As a result of great attention to detail and years of experience, we produce fine wins that we are very proud to share with you.
No matter the size of your appetite, our traditional wine tavern serves specialties to fit. Homemade spreads and pates, regional cold meat cuts and exquisite cheeses melt all food connoisseurs' hearts. We serve the best pastries and breads, a highlight being the "Wachauer Laberl", a bread unique to this region.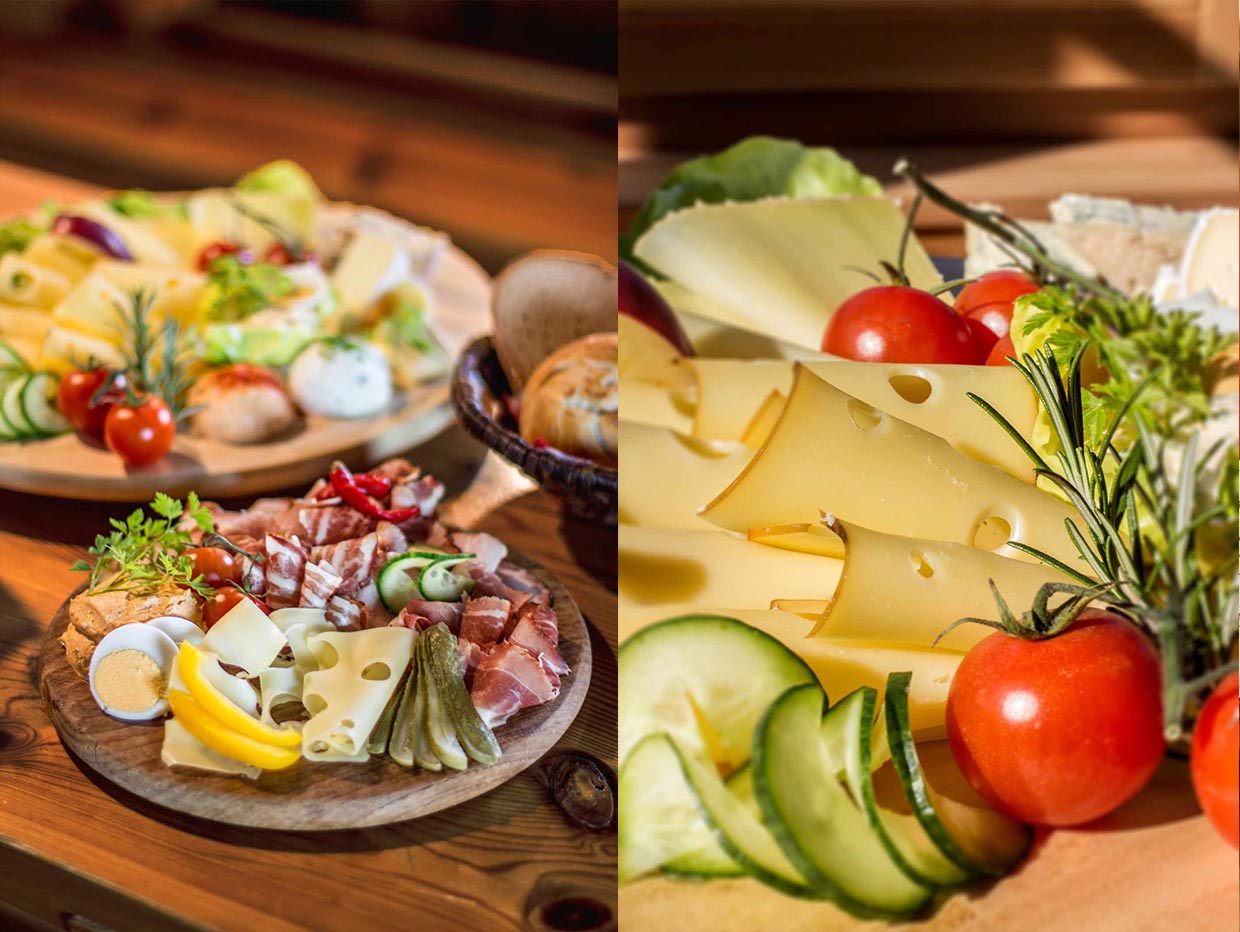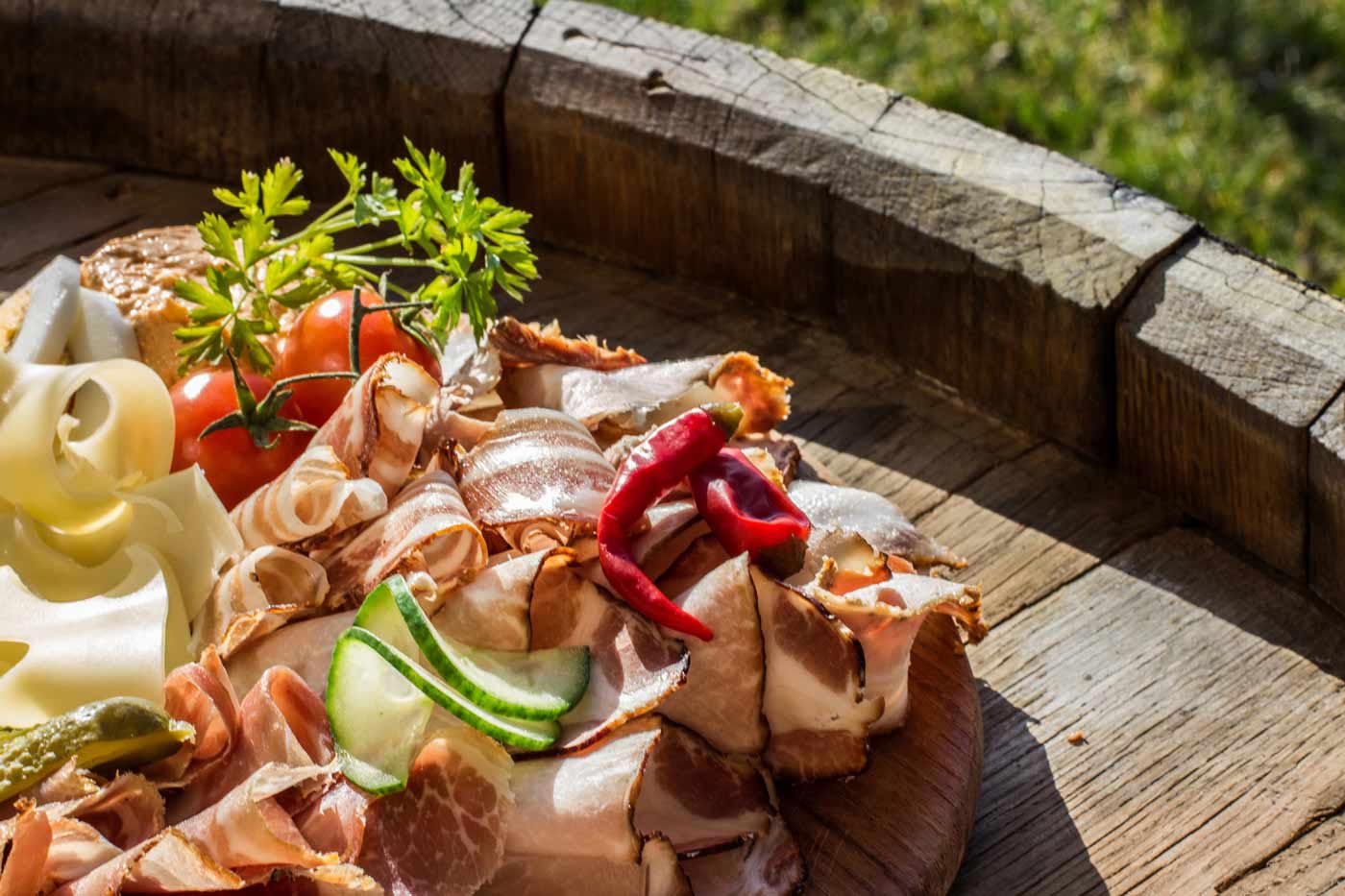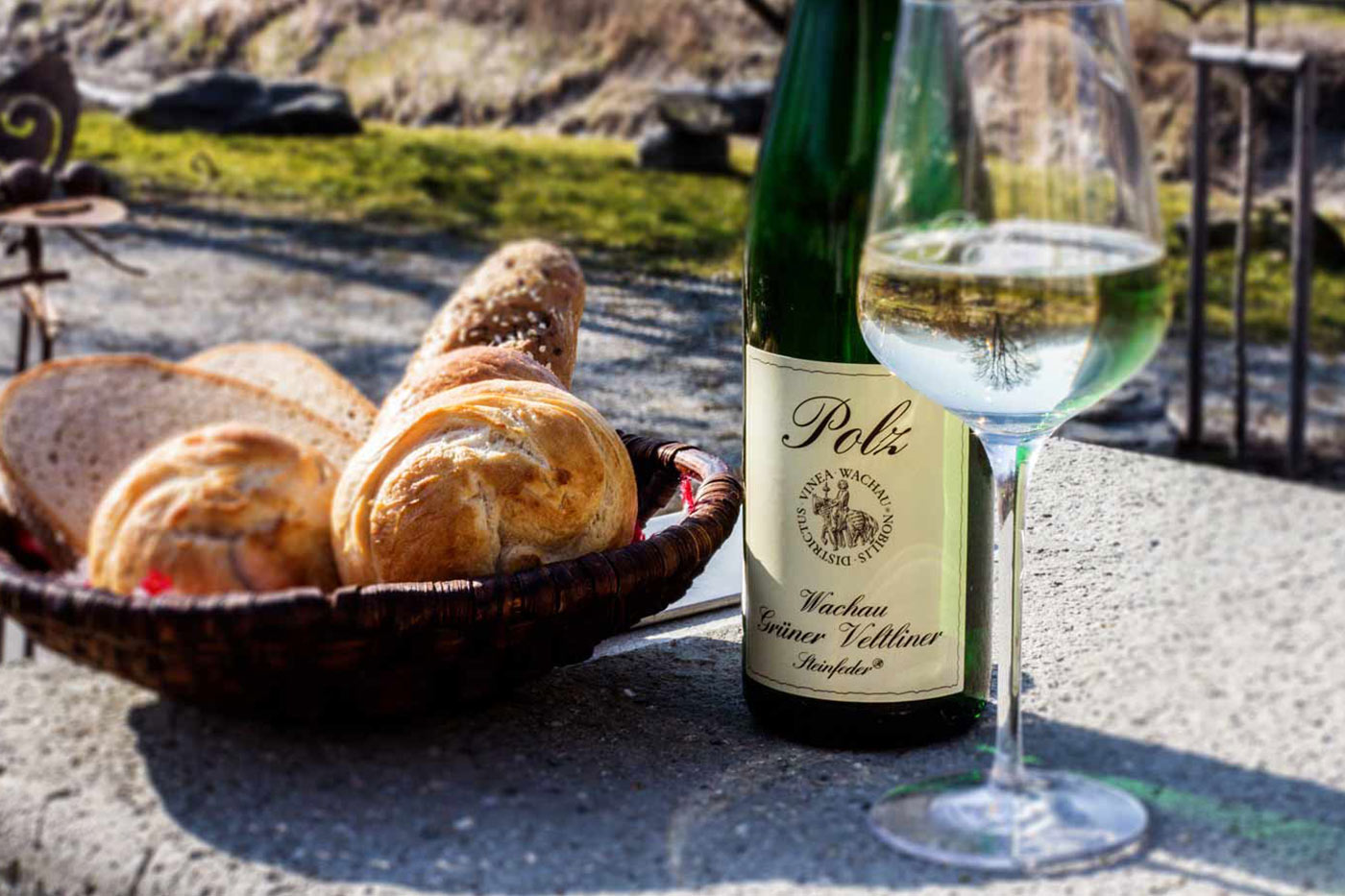 A Get-Together in the Tavern Garden
or "Salettl" Conservatory.
Even in the smallest of huts, there's enough room! In our case, you'll find enough room in our large and spacious wine tavern, conservatory and lovely garden.
During the Spring and Summer months, the garden blooms in all its colourful glory as the sun shines down upon us. The apple trees provide shade for up to 150 people. Simply put, it's the perfect spot to make a pitstop during a bike tour along the Wachau river or to take a break from your daily routine, relax with friends and family and relax for a few hours.
Should it be a bit cooler, the sun also brightens up the so called "Salettl". The wood and glass fronted conservatory seats up to 70 people. We've gone the extra mile to make sure that this is a spacious and comfortable place to be.
The Wine Tavern itself is the most traditional part. With enough room for up to 100 guests, this part of the tavern is perfect for celebrating special events of simply enjoying a social evening by the old, wooden stove. A chat with people at the "Regular's Table" will result in your hearing many a tale from yesteryear.
Ausg'steckt is!
Opening dates in 2016:
Four times a year, our winery opens its doors for you. As we say – "Ausg'steckt is!". Come visit us and enjoy some fine wine and delicious food! To make a reservation, please call us at: +43 (0) 2714 6326
We look forward to welcoming you soon!
18.01. – 31.01.
open daily from 14:00
20.02. – 06.03.
open daily from 14:00
23.04. – 13.05.
open daily from 14:00
13.08.– 04.09.
open daily from 14:00
30.09. – 23.10.
Friday- Sunday, from 14:00